In the fall, there is no better place to ride than SW Utah. Â Lucky for me, the fall colors are only about 600 miles from my house, and with that in mind, I headed to Torrey, UT a couple of weeks ago. Â My purpose was two fold: one, a group from www.bmwsporttouring.com was there, and two, the colors were in full bloom!
If you are planning on heading up, I suggest a straight shot up I-15 to Cedar City, then east on UT 14. Â This will take you to Cedar Breaks, Brian Head, and then Panguitch, UT. Â From here, hop over to Utah 12 and take it over the mountains through Red Rock Canyon, the Grand StairCase near Escalante, and over the mountains to Torrey. Â When in Torrey, I suggest the Boulder View Inn as a great place to stay. Â Susan, the innkeeper, runs a tight ship-the rooms are large, clean and pretty good views of the surrounding foothills. Â You won't be disappointed! Â At the other end of town (the whole thing is walkable in 25 minutes) is "Slackers," a burger place with killer chocolate malts and good simple food. Â Very reasonable for the area-you can get a malt, burger, and fries for less than $10.
Here are a few pix. Â Enjoy!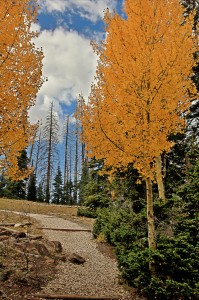 On UT12 heading off the summit down toward Torrey…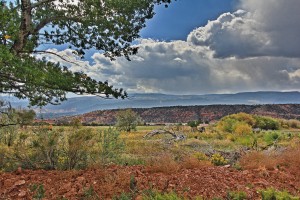 This makes a great three day ride from the LA or Central Coast area. Â Riders that have a bit more time may elect to visit Zion or just hang out in Torrey or Escalante for an extra day. Â The riding is magnificent. Â Hope to see you on the road soon!