"Mauricio's Mexican Restaurant" is a little place tucked away in a semi-run-down shopping center on Route 66 in east Glendora.  While the surroundings may not be very easy on the eyes,  it's definitely worth the time to come by and order up some great Mexican fare.  Mauricio always greets his guests with a hearty "Where you been?" and  says goodbye with "See you tomorrow!"  The food is so good here that I'm sure many people take him up on that!
Today, Jennifer and I had been riding around the local foothills on a brand new R1200 GSA. Â What an amazing motorcycle…the smooth, powerplant, behemoth gas tank, and superb suspension begs you to keep on riding and riding…which we might have done, if we weren't so hungry for Mauricio's!
The biggest challenge at this charming little place is deciding what to order. Â Jennifer decided on the beef vegetable soup (Caldo Res) and I picked the eggs and chorizo…Both meals with coffee, fresh tortillas and complimentary sweet rolls was $21 including tip.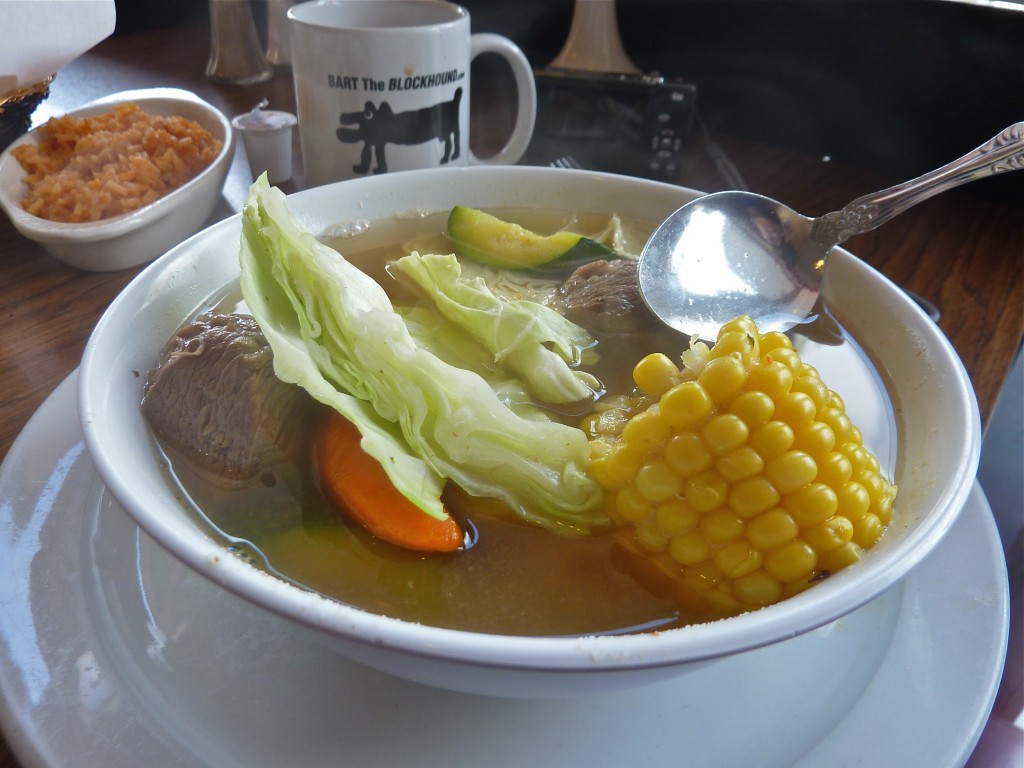 Mauricio's Restaurant is located at 2256 E Route 66, Glendora, CA 91741. Â You can call for take out at 626.963.7515!
Happy riding, and stay safe!