The roads are straight, it's hot and dry, and the smell of oil sometimes hangs in the air…The area around Maricopa/Taft and points north on CA 33 pulses with oil drilling activity. Â The wells look somehow like giant dinosaurs dipping their beaks to the ground in a rhythmic pattern, while miles of glistening silver tubing carry the precious black gold to points unknown.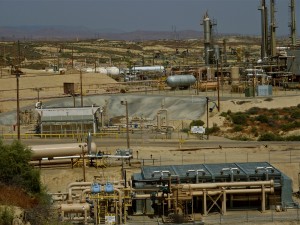 Yet, in my opinion, there is beauty here as well. Â The hills in the distance wave and roll for miles on end, and the ribbon of asphalt that runs thru is largely unpopulated by heavy traffic. Â It's a great area to ride, and made even more so, by some tremendous places to eat…
In this blog entry I want to introduce you to the McKittrick Hotel, located near the intersection of CA 33 and 58. Â Yep, you guessed it…it's pretty much in the middle of nowhere!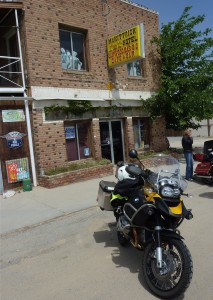 Now a cafe, the portions are generous and the prices are reasonable. Â The McKittrick is also known for its signature dish, their famous ribeye steak. Â People drive from as far as Fresno and Bakersfield to sample this tasty meat!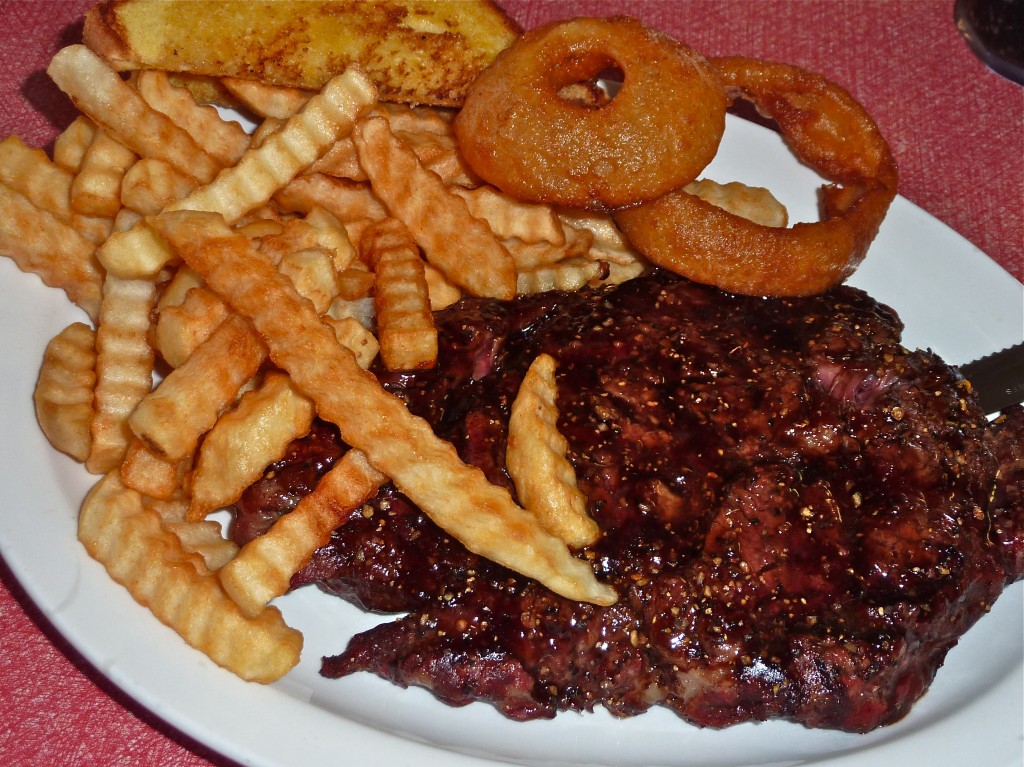 The trick is, you need to be here on Thursday at 11:00 a.m. to make sure you can bite into one of these…Otherwise, gamble on the hope the McKittrick doesn't run out, which it may. Â For me, I was lucky. Â I sauntered in around noon on a Saturday and asked, "Do you have any of those lunch sized rib eyes?" Â Fortunately, the answer was yes, so I dove into salad, rolls, a coke, and about 12 oz of incredibly juicy, delicious steak. Â Wow.
In an hour I managed to eat most of it, and staggered outside in a total meat coma. Â After a brisk walk around "town," I was able to mount the bike and continue on…
More later,
Steve