Recently Marina and I made a huge lifestyle change by moving to Newport Oregon. Â Newport is located on the beautiful central Oregon Coast. Â Here, huge waves crash against timeless sea stacks, foggy mists cling to huge trees, and crystal clear rivers rush into the Pacific Ocean. Â It is truly, God's Country in many ways.
One of those heavenly ways shows itself in the quality of  motorcycling. Just leaving our driveway puts us in fabulous, uncrowded riding conditions.  In fact, navigating our driveway could be considered an "adventure ride."  We, of course, ride Bikeopotamus, our 2011 BMW R1200 GSA, which allows to nimbly pick our way up the moss/pine needle/rain-covered gravel of our driveway.  Those guests who come visit and ride bigger 'street' bikes might elect to park down below the house and walk up the final steps to the house!
Which, brings us to the current subject of stiction…and tread life.  There are several great tires on the market for big 'adventure' bikes such as the Continental TKCs, the new SAVA tires, Kenda Big Block, Shinko, Metzler, and Heidenau.  These are all worthy tires and seem to be getting better as more and more folks gravitate to these bikes; mileage is better as is on- pavement handling!  Most of them offer a pretty good trade off in mileage v traction, with the Shinko's  and Heidenaus leading the charge in the mileage department!
I think it is an engineering feat to build a tire that inspires confidence off pavement AND holds up to the pounding that a heavy bike, passengers and driving forces cause. Â Here is where, IMHO the Heidenau K60 outperforms others! Â  I Â had the opportunity to attend the Rawhyde Adventure Riding School. Â http://www.rawhyde-offroad.com, so I had my new K60s mounted up and off we went. (At the time I lived about 45 minutes from the 'campus' site in the mountains above Castaic.) Â By the end of the weekend Bikeopotamus and I were riding up and down trails I probably wouldn't have walked a day or two earlier! Â When the class was over, I simply twisted the throttle and went home. Â Loved the handling both on and off road!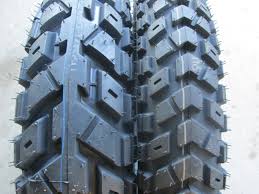 Road handling of the K60 seems very good. Â Marina and I often ride two up; me at 190 lbs and her at 86 lbs do not make us particularly heavy payload. Still, when we pack up for an extended ride and load the bike with a full complement of oil, fuel, luggage, etc, Bikeopotamus is, well, bikeopotamus. Â 🙂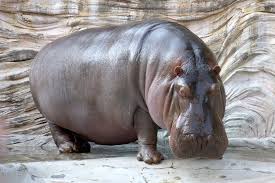 Some have mentioned they feel the Heidi K60 doesn't provide adequate traction, especially in the rainy twisties. Â I think riding in the rain is exactly like riding in the sunshine; you do exactly the same things and make the same decisions, but you do them slower with more thought to available traction. Â Marina and I have a tendency to hustle along pretty well through the twisties, and we've never felt the front end getting wonkey from lack of traction. Â Probably because we slow down a bit in the rain!
Granted, it is a very stiff, heavy tire. Â When in Mexico I'd pray that I wouldn't need to try to change one on the side of the road! Â Fortunately, that beefy, heavy tread stands up to anything the road can throw at it!
After putting nearly 10,000 miles on a set of Heidenau K 60s, I switched them out for a set of the K76 model. Â This model, while still retaining good ability off the pavement, has a more asphalt friendly ride, with much less vibration up through the grips! Â I'm pretty happy with the K76 tires. Â In fact, they are my tire of choice for a long tour of North America coming up this May!
So, much for  my thoughts about mileage and off pavement riding.  If you are fortunate enough to be able to spend 80-90% of your time off asphalt, go with the Kendas  or TKC 80s.  If you need a budget adventure tire, the Shinko 705 Radial is your cup of tea.  In fact, all of the these tires, from the Anakees to the Heidenaus, are great tires and most offer a pretty good compromise between dirt and asphalt.  For me, the great behavior on and off pavement and outstanding mileage make the Heidi's an unbeatable combination!
Happy riding! Â We hope to see you up here on the Central Coast sooner rather than later! Our home is always open to friends new and old!