Eating dim sum and then heading off to the local mountains for a quick ride is a great way to spend the day, especially if you can get away midweek, as I recently did.
What is "dim sum," you might ask? Well, dim sum is a selection of various Chinese dishes that are sold in small steamer pots that are brought directly to your table. There is an incredible selection of seafood, pork, and veggie items, and all of them are very tasty!
One of my favorite places to go for dim sum is "Hop Li," which is located on Baldwin Ave just south of Huntington Drive in Arcadia. Hop Li is a very traditional place-the servers don't speak English, so you do a lot of pointing and smiling, but no worries, it's all good. My favorites include the har gau, a rice paper wrapped shrimp or scallop, and the pork dumplings, cha sui bau. Absolutely delectable!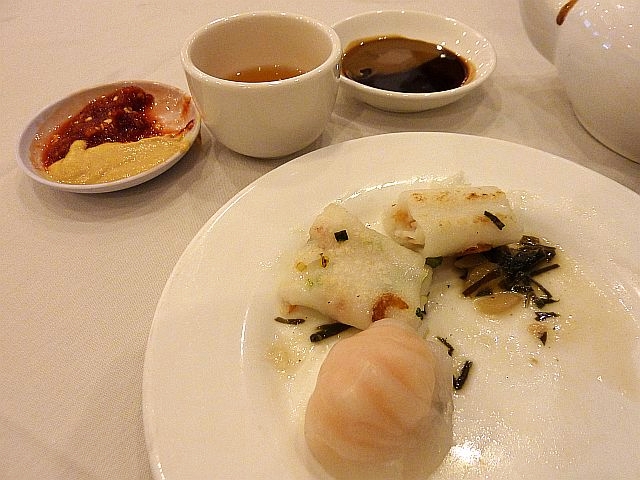 One of my favorite local rides is to ride the CA 39/Azusa Canyon to Glendora Mountain Road loop.  This loop takes about an hour or so, and features great canyon riding.  So, stuffed with dim sum, I hoisted myself onto our R12RT and headed east out of Arcadia to the 210 fwy and the Azusa ave. offramp. From here I headed straight north on Azusa (CA 39) into the canyon.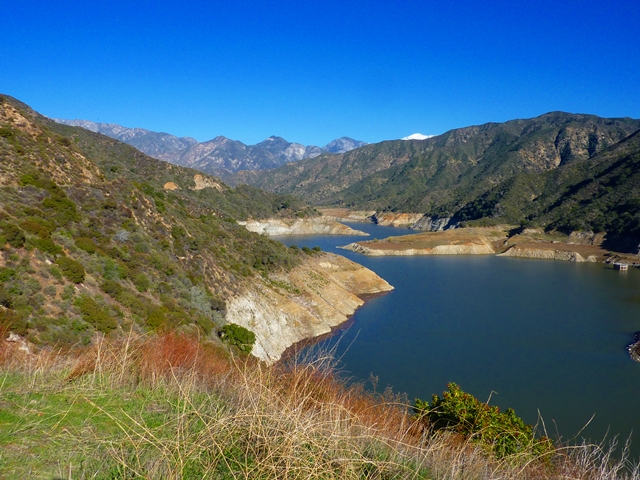 During midweek, Azusa Canyon makes a great ride. Abundant twisties and great views abound. There is virtually no traffic and little law enforcement, but be careful as recent rains wash rocks and mud onto the road occasionally.
After cruising up the canyon you can cross the bridge to the East Fork and follow it through a couple of small river communities and onto Glendora Ridge Road. GRR is extremely twisty with very steep drop-offs. Use extreme caution, as going off the road here would have catastrophic consequences!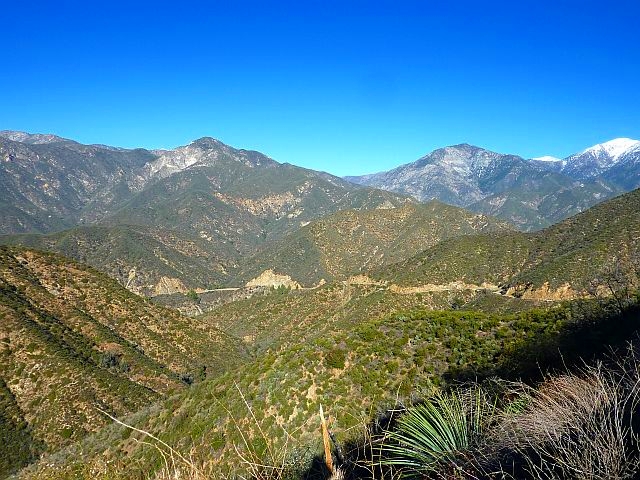 Eventually GRR intersects with Glendora Mountain Road, which you can head east toward Mt. Baldy, 12 miles away, or you can drop west, eventually exiting the mountains in Glendora. As it was getting late, I chose to ride towards Glendora and home.
Again, more superb riding, but I was saddened by the recent damage done by the "Morris Fire." Our drought has left the mountains explosively dry and it seems the fires are getting worse every year…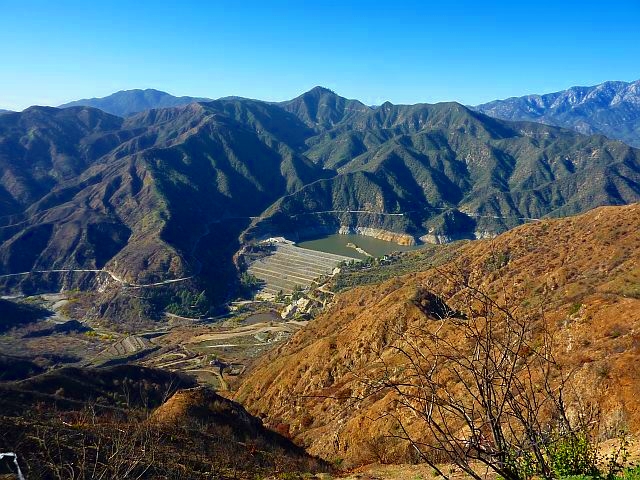 30 minutes after turning onto Glendora Mountain Road, I was rolling out of the mountains and nearing my house. Great Chinese food and incredible mountain roads. What could be better on a Wednesday afternoon?